Jens Bjerregaard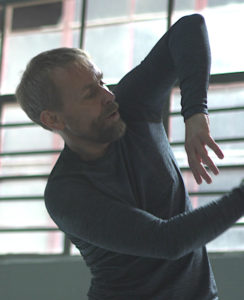 Jens has been active as a professional dancer since 1992 and as a choreographer 2 years later. He has been a central figure in the Danish dance scene as a choreographer, teacher and director. He has established spaces and opportunities for creation, residencies and youth programs.
As an award-winning choreographer, he has throughout his career been active internationally, touring with group as well as solo works. He has created works for companies around the world as well as choreographing for TV shows such as « So you think you can dance » and « Dancing with the Stars ».
As a dance-maker he has consistently explored dance as an abstract, transcendent form of expression persistently followed his own choreographic direction. His style is spellbinding and displays a distinct 'Scandinavian feel', based on a consciousness of form and visual design.
Alongside teaching companies, universities as well as professional dancers, he has invested time in perfecting his teaching and coaching work resulting in eye-opening and refined contemporary classes and ballet classes.
From 2010 to 2018 he has been working out of Beirut and he is co-directing Beirut Contemporary Ballet.
Jens is from 2019 based in Paris.